Ballarat High School in Victoria has signed a 3.5 million dollar contract with Pretect for the construction of a new, customised building designed specifically for their innovative Year 9 program. Designed in collaboration with Morton Dunn Architects, the spacious, adaptable learning space enhances the school's teaching and learning approach while accomodating a predicted rise in enrolments.
A strong educational brief drove the design – student wellbeing at Year 9 level was highlighted as a whole school area of focus, along with the importance of creating a sense of inclusion and maximising engagement within the new learning space. This new building will be located adjacent to wetlands, as a stand-alone, self-contained learning environment. It will consist of 5 large flexible learning spaces, open assembly areas, staff and student amenities, a staff lounge and communal kitchenette. The design further facilitates the sense of community intended by the school structure where co-teaching teams share responsibility for the same group of students, across almost every subject.
Unique features such as a large external deck will welcome students into a group environment at a crucial time in terms of social development. This new building gives the year 9s their own identity and transition time between the euphoria of beginning high school and the magnitude of becoming seniors and thinking about future careers. Pretect and Ballarat High School have drawn on extensive research and construction experience to devise a warm, motivational, functional space offering the freedom to develop through adolescence in a secure and supportive environment.
The urbane style gives a sense of permanence with the inclusion of brickwork, while the design also incorporates an open and inclusive disabled access system and impressive outdoor passive recreation spaces. This project is Pretect's second job with the Victorian School Building Authority and another example of how prefabricated construction can deliver sophisticated designs that are customised to the needs of the client, while minimising disruptions and meeting set timeline and budget requirements.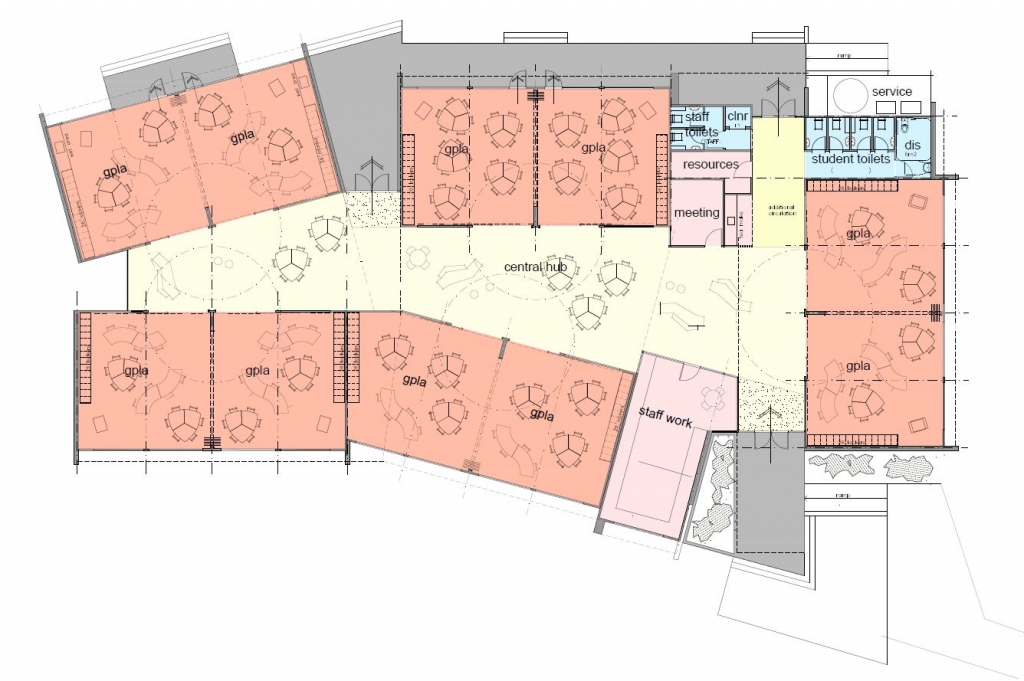 Construction of Ballarat High School's new addition is scheduled to be completed in October, 2018.