PRIMARY SCHOOL LEARNING NEIGHBOURHOOD
GREATER MELBOURNE – METRO
A stunning, angular, contemporary building that is
as multi-use and flexible as it is functional.
Containing GPLAs and specialist spaces, it also
provides amenities, individual and small group
working areas, therapy and interview rooms. Its
prefabricated modular construction means that
school life can continue uninterrupted during the
short on-site installation process.
DOUBLE STOREY SCHOOL
BUILDING CONCEPT
GREATER MELBOURNE – METRO
With staff and student amenities, 10 flexible
learning spaces opening onto generous galleries
and over 400m2 of covered decks, this massive
learning neighbourhood has it all! Proposed for a
primary school in one of Melbourne's fastest
growing suburbs, this project was planned for the
rapid build time and minimal disruption provided
by modular prefabrication.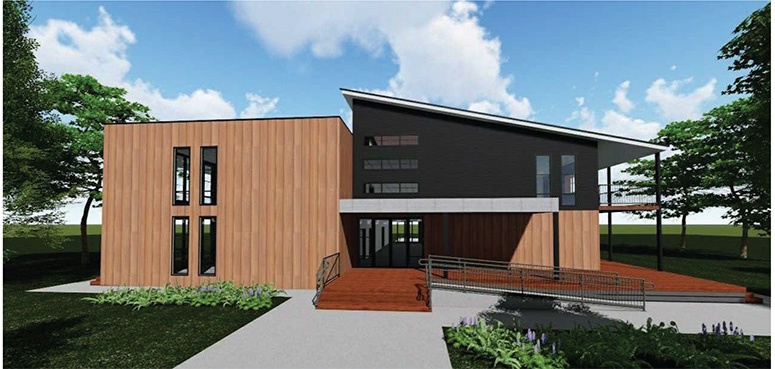 PRIMARY SCHOOL LIBRARY

GREATER MELBOURNE – METRO
Developed with consideration to the existing built
forms and materials of the surrounding school
buildings, this Library design provided a large
open, multi-use space with dual access points.
4.5 metre ceiling heights, high-light windows, flow
through ventilation and adequate natural light
ensured flexible combinations of book storage,
teaching spaces and admin services for a
growing student population.
SECONDARY COLLEGE
CLASSROOMS

REGIONAL NSW
This double storey modular classroom block was
designed to fit into a narrow footprint adjacent to
existing buildings and the sports ground. 80
square metre GPLAs with operable glass walls
cater for school's co-teaching approach; student
amenities, staff office spaces and wide
verandahs overlooking the playing fields
complete the building.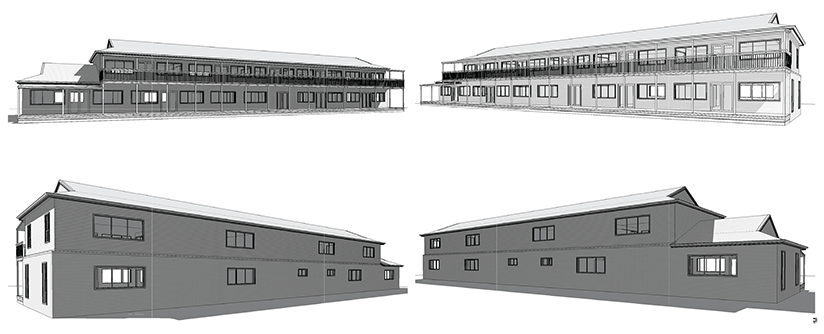 PRIMARY SCHOOL
LEARNING STUDIOS
REGIONAL VICTORIA
Establishing the educational brief with the school,
Pretect offered 3 solutions, at different budget
points, for their new Learning studios. The overall
design facilitates their teaching and learning
approach, utilising large sliding glass doors
opening to a central gallery to accommodate
differing group sizes and learning modes. Options
2 and 3 added internal amenities and another
breakout area, respectively.
PRIMARY SCHOOL
ART AND ENVIRONMENTAL
SCIENCE AREA
REGIONAL VICTORIA
A combined specialist teaching and learning space
with adequate storage, withdrawal/office area and
student amenities. The wide covered deck
overlooked the school kitchen garden providing
more storage and another work space. This
project was designed as a low cost option for the
schools budget.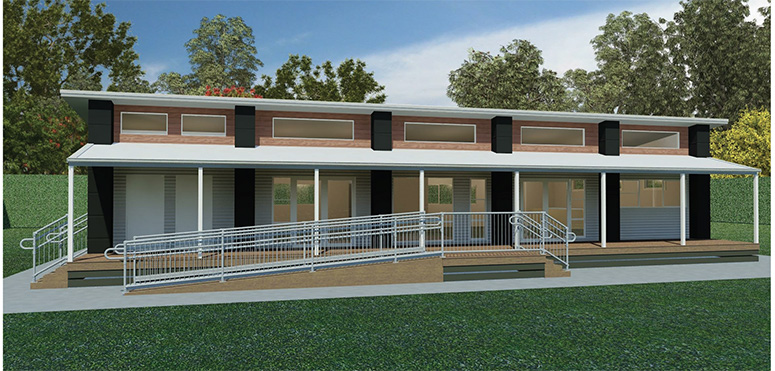 PRIMARY SCHOOL
ADMIN BUILDING
REGIONAL VICTORIA
Intended as a new reception, admin and office
space with associated staff amenities, this
building was also designed for flexibility of future
use. Most internal walls are able to be moved or
removed in the future and the entire building was
designed and assembled on site with the
potential to be relocated to another site should
the school's future viability require that.